Chicken is one of the oldest and most common ingredients. Recipe for chicken liver is really hard to position historically. Each country is preparing version of chicken livers with onions and their local ingredients. Creamy version of chicken liver is very common across middle Europe. Chicken liver is very nutritious and palatable ingredient. This recipe is one of the easiest to execute. I recommend serving this with rice or fresh bread.
Prep Time10 minsCook Time15 minsTotal Time25 mins
Ingredients
Sauté
...add
2
Red onion
(medium sized)
...deglaze
...optional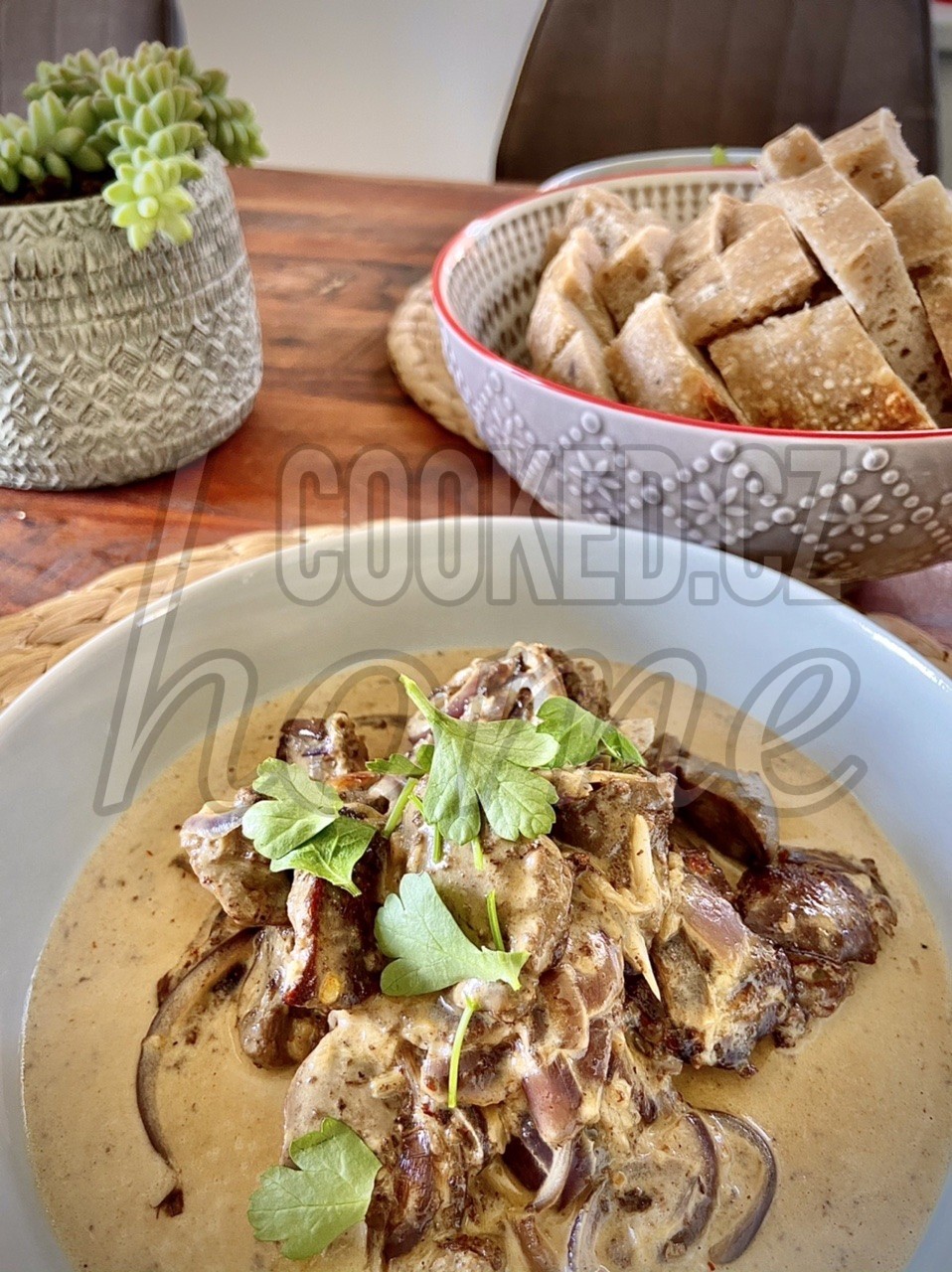 Directions
Preparation
1
Clean your liver, remove all sinew and slice them in to cubes.
Slice onions in to strings, slice chili, clean garlic.
Cooking
2
My choice of pan here is stainless steel to develop nice browning.

Start with high heat, melt your butter once it's an almost sizzling place in your chicken liver.
Livers will stick to the pan immediately so make sure to distribute evenly.
After one or two minutes, lower the heat to low.
Liver will now start to release juices and unstick themself from the pan.
Now introduce onions, garlic and chili.
Add more butter if you are low with it and dish looks dry.
Introduce double cream, again this should unstick the liver.
Mix well and bring it to simmer, you can close the lid to get it simmering quicker.
Cook until your desired sauce thickness.