Ingredients
Marinade
2
tsp
Rapeseed oil / or Yogurt (cups)
...spices
4
pods of Cardamon
(crushed seeds)
Korma paste
1
tbsp
Vegetable Oil or Ghee
...spices
1 ½
tbsp
Coriander Powder
1
tsp
Kashmiri chili powder
...aromatics
Sauce
50
g
Korma Paste
(or commercial korma paste)
300
ml
Double cream
(or coconut cream, or half of each )
Prep Time15 minsCook Time15 minsTotal Time30 mins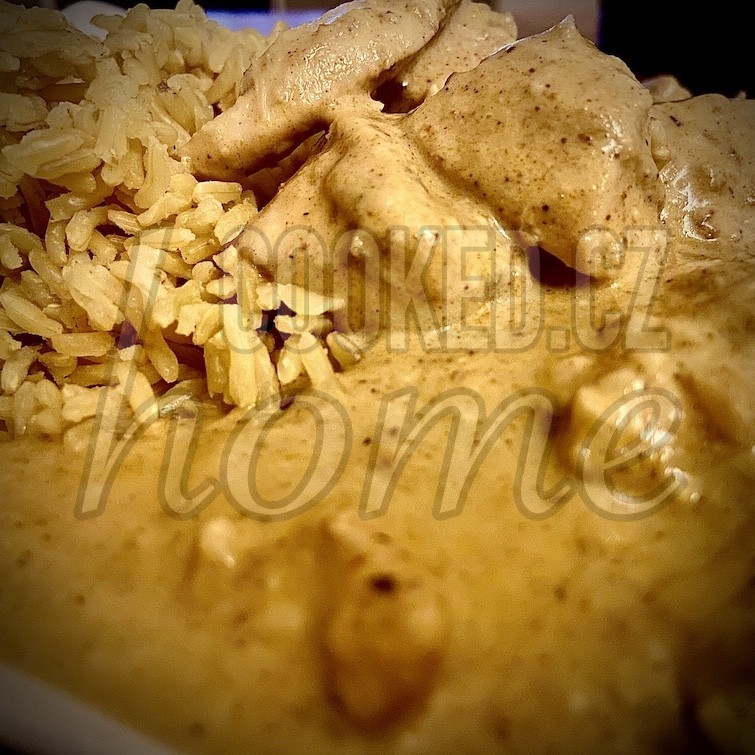 Minimal marination 30 minutes, ideally overnight.
Korma originates in northern India and appeals to all taste palates, ranging from mild to medium-hot for a family-friendly dish. Korma has its roots in the Mughlai cuisine of the Indian subcontinent. A characteristic Mughal dish, it can be traced back to the 16th century and to the Mughal incursions into the region.
Directions
Preparation
1
Cut the meat into larger squares, so meat wont dry during cooking.

Open cardamom pods and crush seeds finely in the pestle & mortar.
Mix all the ingredients for the marinade, add meat and seal in.
Place in the fridge at least for 30 minutes but ideally overnight.
Crush cashew nuts very finely in pestle & mortar.
Korma Paste
2
For more flavorful result you can use pestle & mortar to make a korma paste.
If you are using mixer you can add some water in the bowl for easier blending.

Mix all ingredients in the blender till smooth consistency.
I recommend to prepare your korma paste ahead, and let it sit in fridge too.
Cooking
3
I'm using a stainless steel pan. The sauce will be browning under the steel pan which creates a nice flavor profile.

Heat pan to the medium heat and add the korma paste.
Fry paste for 3 minutes until the paste is aromatic and goes a little bit dry.
Add double cream and stir well. You can substitute with coconut cream.
Once the sauce is simmering, add-in marinated meat and cashews.
Cover and cook for 15 minutes on medium-high and stir occasionally every 5 minutes.
Add some water if sauce is too thick or simmer uncovered if too thin.
Serve with basmati rice, it goes very well with brown rice as well.