Prep Time10 minsCook Time50 minsTotal Time1 hr
Ingredients
Legumes (40min 80kpa natural)
½
cup
Black Lentils
(sabut urad, rinsed)
¼
cup
Kidney Beans
(rinsed)
Masala
2
tsp
Clarified Butter Ghee
(substitute with vegetable oil)
1
Red Onion
(roughly diced)
2
Cloves of Garlic
(roughly diced)
1
Knob of Ginger
(roughly diced)
Finish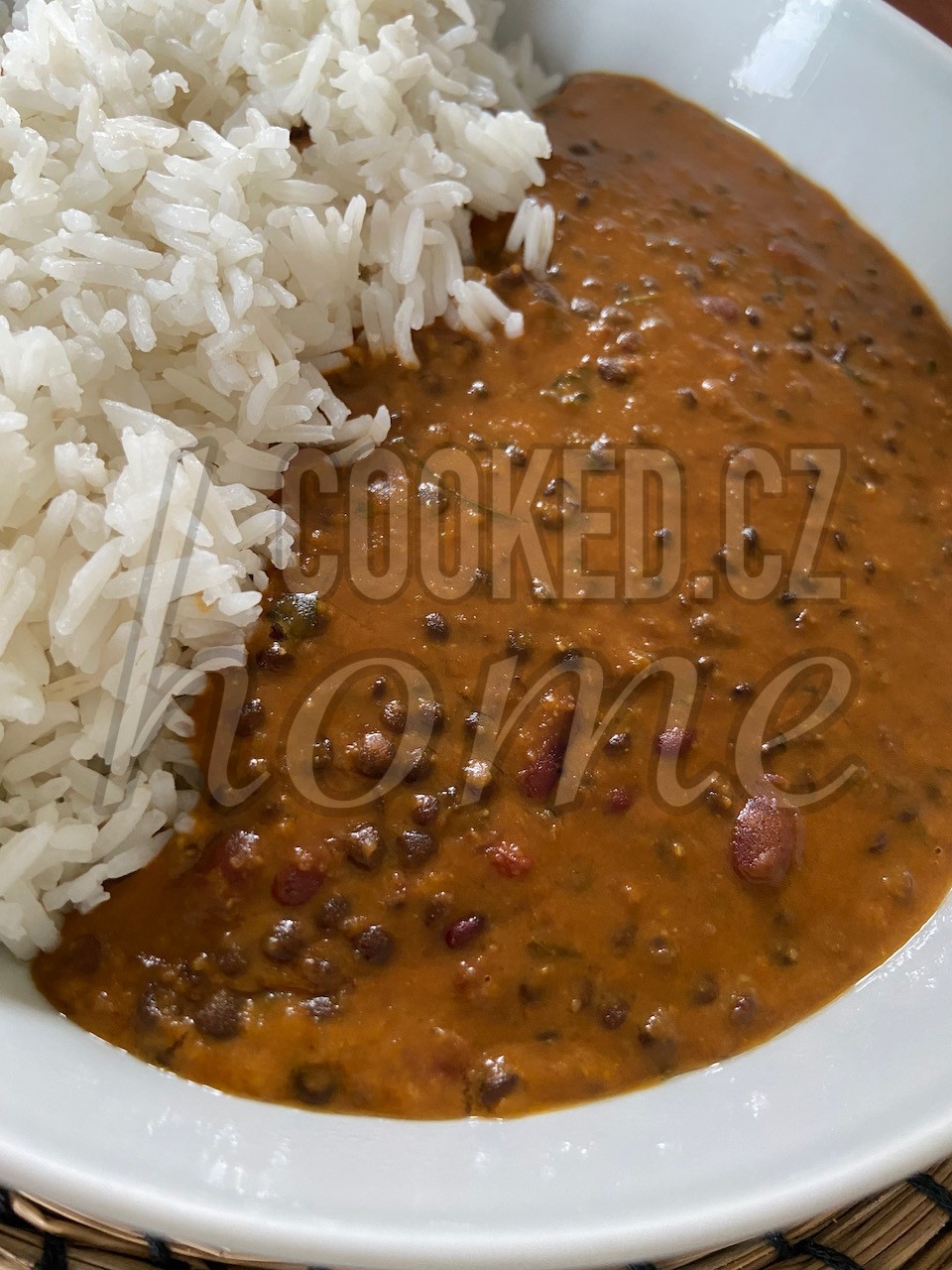 The western part of Punjab (now in Pakistan) is where Dal Makhani finds its origin. Peshawar is used to savor this recipe with unleavened flatbread. This dates back to the 1940s.
When Peshawaris crossed the border after the partition of India and Pakistan, they brought this recipe to India.
With help of pressure cooker this makes for really tasty and healthy lunch or dinner meal.
Directions
Cooking legumes
1
Rinse your legumes and set them to pressure cook.
Add salt and water set to 40minutes on 80kpa with Natural release.
Preparations
2
Clean garlic, ginger, onion.
Roughly dice your garlic, ginger, onion.
Roughly dice your Tomato.
Masala
3
Set non-stick pan to medium heat (6) with ghee, spices, onion, garlic, ginger.
Cook till golden brown. Discard bay leaf.
Transfer to your mixer bowl add tomato and blitz till smooth consistency.
Transfer back to non-stick pan and fry until fat starts to separate (and there is no longer liquid)
Thicken
4
After pressure has released (about 10 minutes) open up your pressure cooker.
Add your previously prepared Masala. Add Garam Masala and Fenugreek.
While stirring, slowly incorporate Double Cream.
Lightly simmer for 1-2 minutes.
Serve with rice or naan.