Great North Carolina recipe for pulled pork should consist of succulent, smoky meat napped in a tangy vinegar-based sauce. To streamline this often labor-intensive dish without losing out on any of the flavor, we started with a traditional pork butt roast.The moist heat of the multicooker effortlessly tenderized this tough cut.
Prep Time15 minsCook Time12 hrsTotal Time12 hrs 15 mins
Ingredients
Meat
1.50
kg
pork meat
(butt or shoulder)
Spice
Liquid
2
tbsp
worcestershire sauce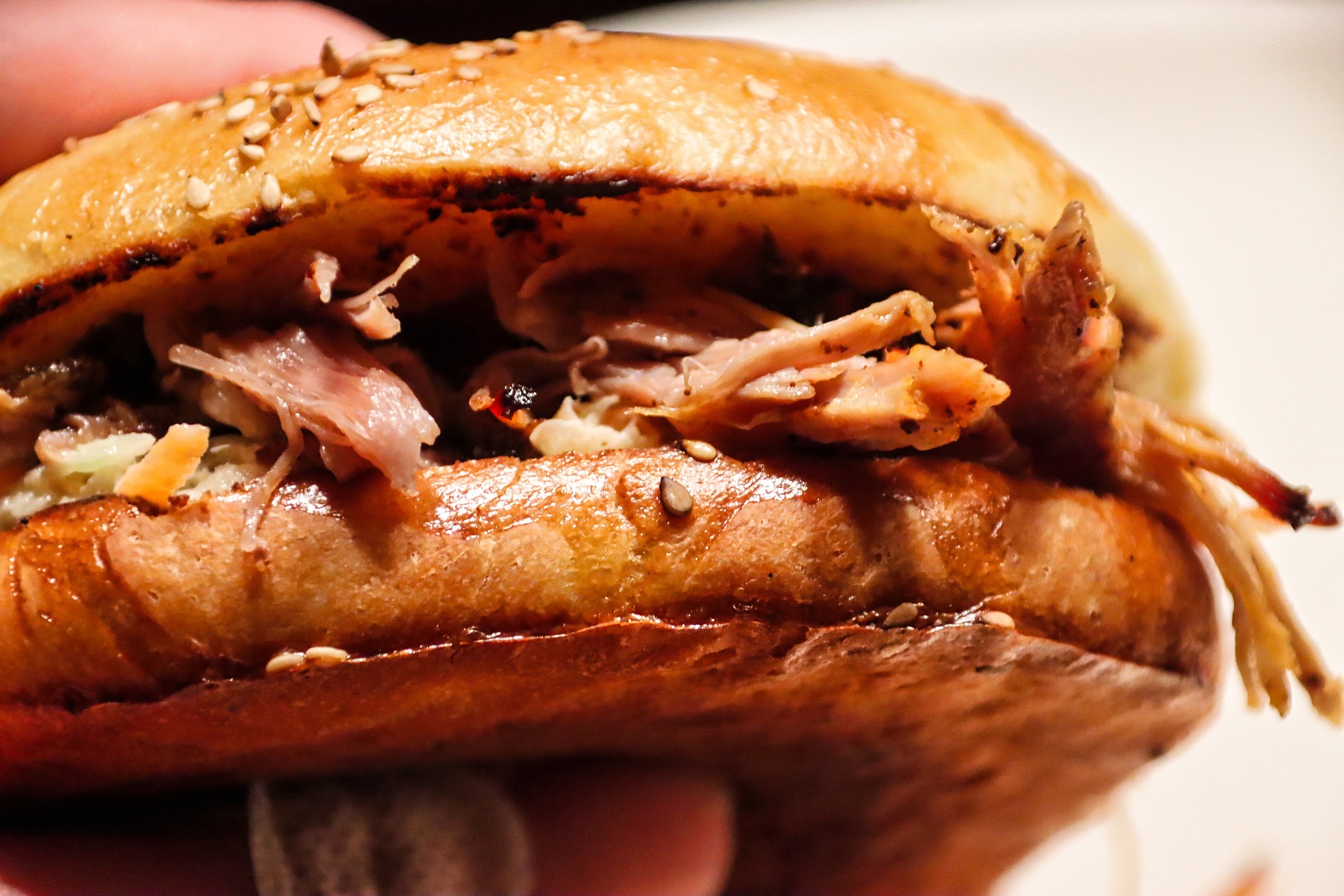 Best way to serve is with delicious hamburger buns.
Adding smoke
If you want to introduce smoky flavor I recommend smoking meat with spice rub for two hours on low temperature. This will introduce smoke into the meat. Afterwards follow this recipe through. Combinations of the two techniques will allow meat will stay moist and will not compromise on smoke. If you don't have smoker, simply add 1/2 tsp of liquid smoke.
Countering acidity
Depending on type of the vinegar you use it can happen that final sauce will be too acidic. You can easily counter acidity with teaspoon of the baking soda. Cook out sauce with soda for 5 minutes and taste again if acid has subsided.
Directions
1
Combine the salt, both peppers and both paprikas in a small bowl.
Season the pork on all sides with the spice mix then add the pork to the cooking bowl.
Combine the remaining ingredients and pour over the pork.
Cooking
2
Pressure cooking method
Pressure cook on 80 kPa for 40 minutes with natural release.
3
Slow cooking method
Slow cook for 12 hours on LOW settings.
Finalization
4
When cooking has completed, carefully remove the pork to a large bowl and shred with two forks.
Skim any fat from the surface of the sauce.
Reduce sauce until sauce thickens to desired consistency, about 5 minutes.
Add pork back to sauce and stir well to combine.
Serve with buns, topped with coleslaw, pickles.