Butter chicken, also known as murgh makhani, is a popular Indian dish that has a rich and flavorful history. The origins of butter chicken can be traced back to Delhi, India, in the mid-20th century. The story behind the creation of butter chicken revolves around a restaurant called Moti Mahal, which was founded by Kundan Lal Gujral in the 1920s. Kundan Lal Gujral is credited with inventing the recipe for butter chicken.
Prep Time30 minsCook Time15 minsTotal Time45 mins
Ingredients
Sauté
1
tbsp
ghee
(clarified butter)
1
small yellow onion
(diced)
½
tbsp
grated fresh ginger
...add spices
1
tsp
chili powder
(optional)
...create sauce
½
cup
pureed tomatoes
(fresh or from can)
...add meat
500
g
chicken tights
(or breasts, cubed)
Finalize
¼
cup
double cream
(or coconut cream)
1
tbsp
dried fenugreek leaves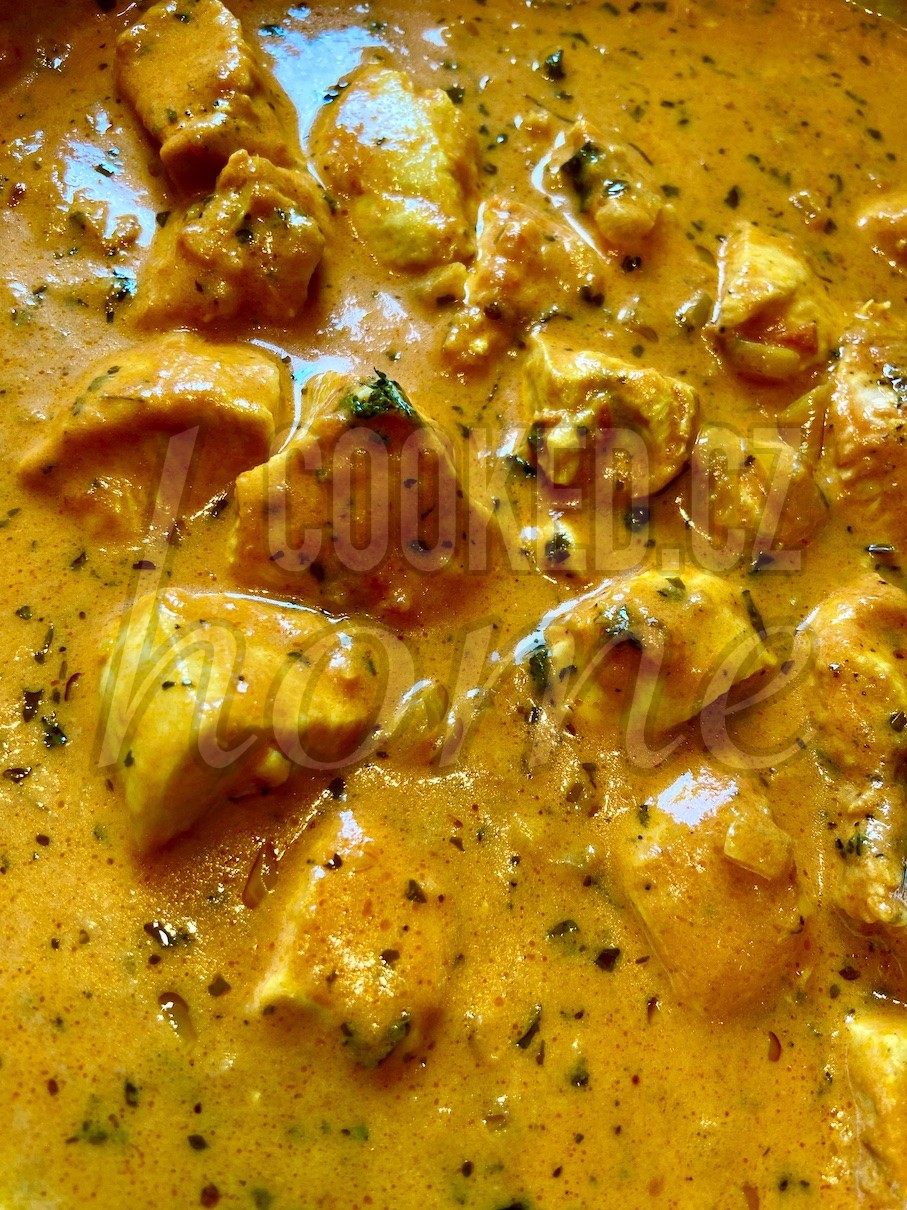 Legend has it that the idea for butter chicken came about as a way to repurpose leftover chicken as the restaurant often had leftover tandoori chicken at the end of the day.
To prevent wastage, Kundan Lal Gujral came up with the idea of simmering the leftover tandoori chicken in a tomato-based gravy, along with butter and cream. This resulted in a rich and flavorful dish that became an instant hit.
The combination of tender pieces of chicken in a creamy tomato-based sauce, infused with spices and enriched with butter and cream, proved to be irresistible. Butter chicken quickly gained popularity not only in Delhi but also across India and eventually worldwide.
Directions
Preparations
1
Prepare your chicken, clean and cube meat.
Finely chop a small onion, grate ginger, mince garlic.
You can also use mixer for ginger and garlic.
If needed, prepare tomato puree.
Sauté
2
To a stainless steel pan, add the ghee. Heat it over medium low heat.
Add the onion and sauté for 4 to 5 minutes.
Incorporate ginger, garlic and spices, sauté for 30 seconds or until fragrant.
Sauce
3
Add the sauce ingredients, tomato puree and water.
Immediately add chicken and mix well until all joins together.
Lower heat, cover and simmer roughly for 5 minutes until chicken is cooked.
Finalize
4
Lower the heat and the double cream, mix immediately.
Lastly add the dried fenugreek leaves.
Serve over the rice.