Turkey breasts is one of the most underestimated cuts. When seasoned and smoked well it can bring amazing experience to your plate. Smoked butter is the absolute start of this recipe. While this recipe is easy on preparation, it requires certain skills around barbecue being able to maintain stable temperature.
Prep Time30 minsCook Time2 hrsTotal Time2 hrs 30 mins
Brine overnight for at least 12 hours.
Ingredients
500
g
Turkey breast
(brined)
Seasoning
Wrapping
Equipment
Smoking wood at middle of fuel basket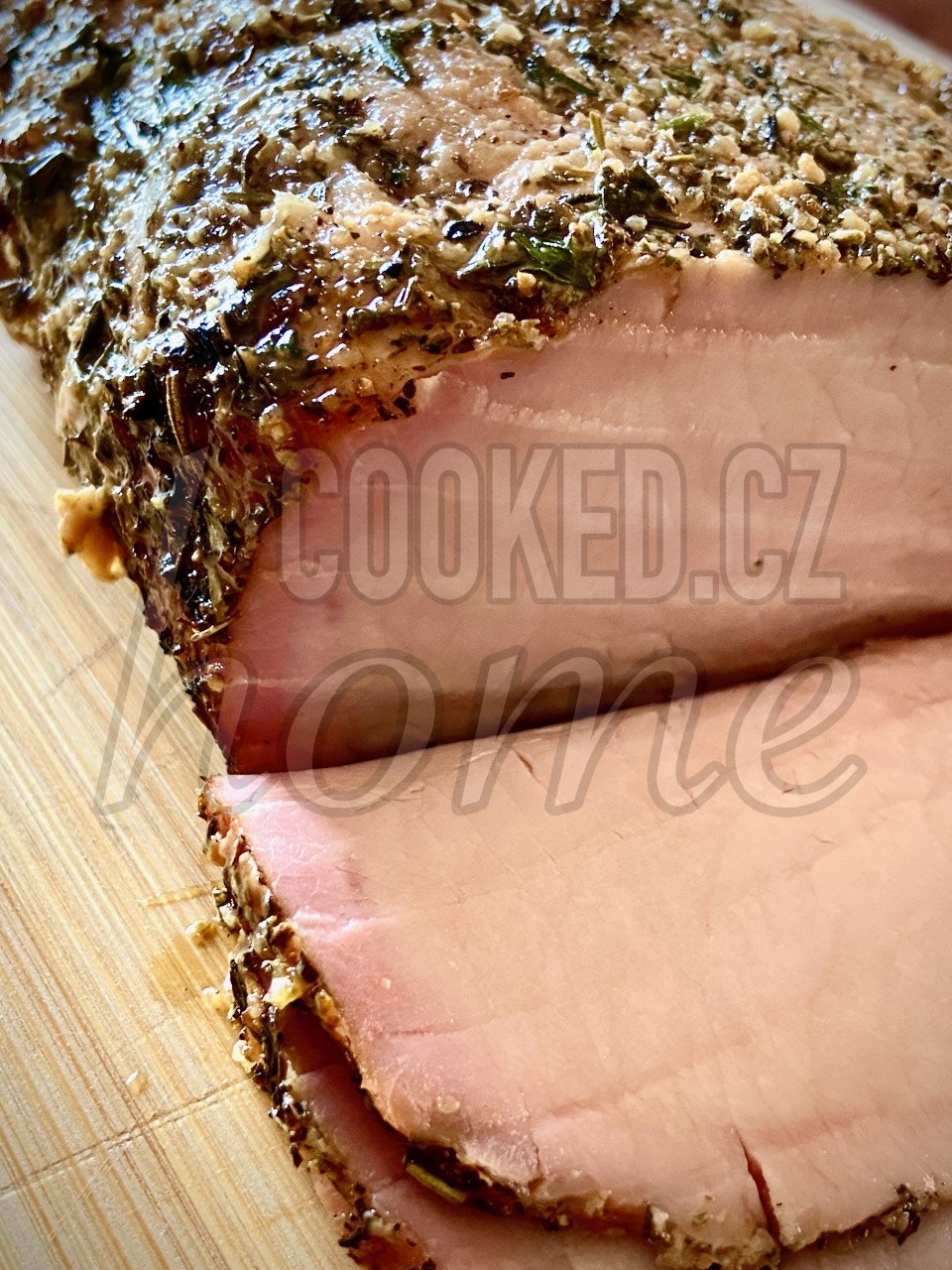 Directions
1
Brine your turkey breast overnight, according to the directions in the linked recipe.
Remove meat from brine and pat it dry. Rub the seasoning all over the meat. Insert probe in to thickest part of breast.
Smoking
2
Place your turkey on the cold side with Meater inside.
We are aiming at 155F-160F internal temperature at max. Preheat grill till at least 200F is registered in the dome.
You can modulate length of your cook by temperature to adjust smokiness. Don't go over 250F on Meater Ambient proble.
Wrapping
3
Cook undisturbed, till 150F internal temperature. Remove from grill and wrap in the foil with butter.
Continue to cook till 155F+ is achieved. Let rest for 10 minutes before opening the wrap.
Reserve all the butter as this is your dipping sauce. Slice turkey thinly and serve with fresh bread.