This stew recipe is perhaps one of the best yet easiest recipes to make in the Instapot. Beans in this recipe goes long way. Stewing meat is a cooking method that has been older than virtually any other type of cooking. From the first time man made fire, almost instantly he learned how to slow cook meat over low fire for extended periods of time.
Prep Time30 minsCook Time50 minsTotal Time1 hr 20 mins
Ingredients
Meat
600
g
Beef
(fattier cut for slow cooking and leaner for pressure cooking, can be also frozen add 10mins to cooking time)
Roux
¼
cup
Tomato Paste
(from concentrate)
¼
tsp
Dry Thyme
(or fresh)
Vegetables
450
g
Red Potatoes
(squared)
1
Medium Carrot
(cut to 4-5cm, can be also from frozen)
5
Mushrooms
(optional, can be also from frozen)
½
cup
Kidney beans
(dry, flash soaked)
Liquids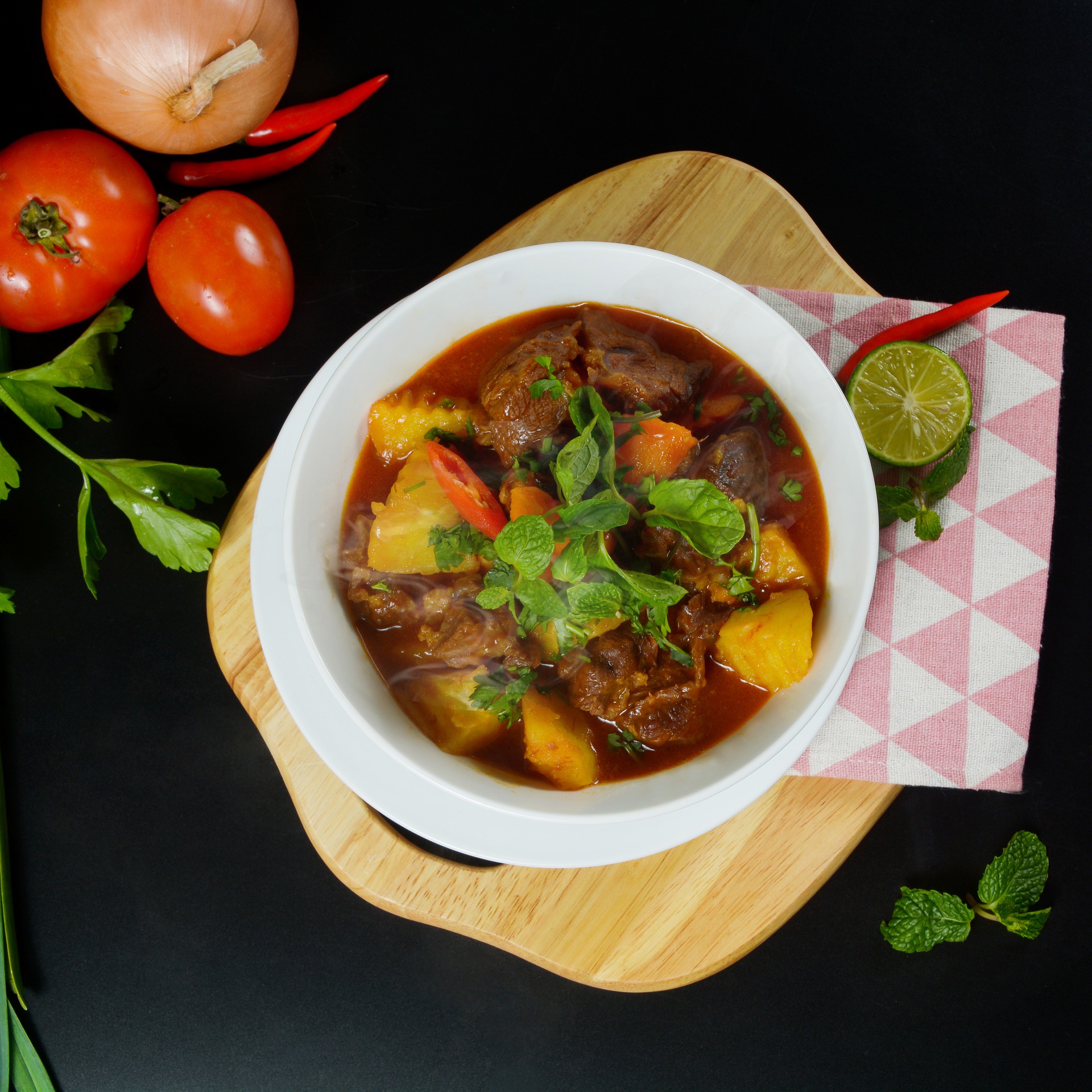 Directions
1
Bring the pot of water to boil, set off the heat and put the beans in to flash soak.
Cook the onions on the vegetable oil for about 5 minutes until softened.
Stir in flour & tomato paste, brown for 1 minute.
Then incorporate the broth and soy sauce, deglazing the bottom.
Season the beef with salt & pepper.
Incorporate in to the liquid, alongside with carrot, mushrooms & potatoes.
Slow cook method
2
Slowcook on LOW for at least 10 to 12 hours.
Pressure cook method
3
Pressure cook for 50 minutes on 80kpa pressure. Set pot to quick release pressure.
Finalize
4
After time has elapsed sauce should be nice and thick.
Serve with bread on the side.