Very healthy and nutritious Andalusian chickpea recipe made with spinach. There are many recipes and version of this vegetarian dish, but it is most commonly flavored with garlic, olive oil, tomatoes, paprika, vinegar, and cumin. Espinacas con garbanzos is served piping hot during the colder months in Spain, often with a wedge of bread on the side. This recipe is inspired by this page
Prep Time20 minsCook Time45 minsTotal Time1 hr 5 mins
Ingredients
Cook Chickpeas (35m 80kpa natural)
Fry
¾
cup
Bread Crumbs
(ideally homemade)
...add
...spices
...lastly
4
tsp
Red Vine Vinegar
(or sherry)
½
cup
Tomatoes
(diced, can be from can as well)
Simmer
250
g
Fronzen Spinach
(thawed and dry)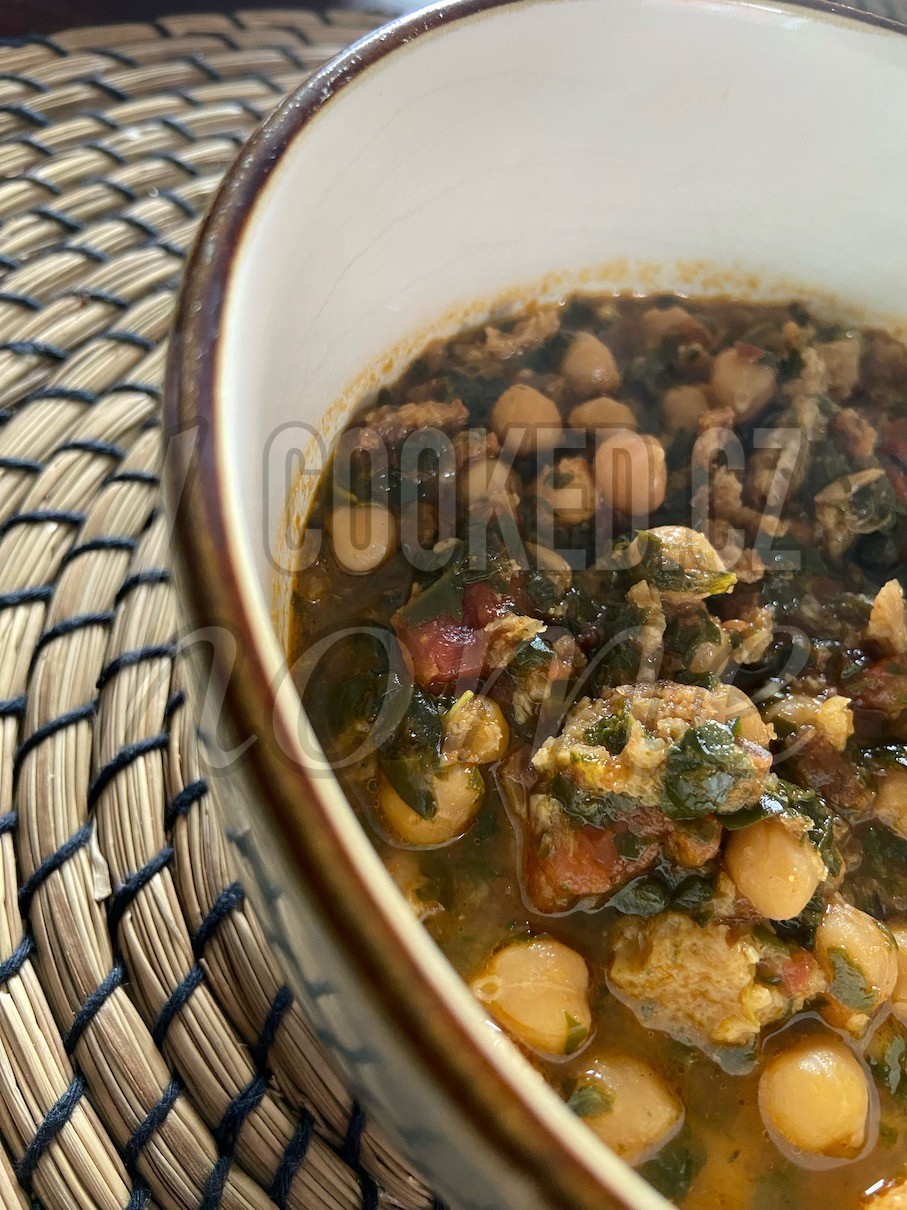 Directions
Pressurecook Chickpeas
1
Bring 2 cups of water to boil toss chickpeas in and let sit for 20-30 minutes. Then drain.
Cook Chickpeas first in your pressure cooker for 35minutes on 80kpa.
Let the pressure release naturally; this will take 10 to 20 minutes.
Fry Aromatics
2
Heat olive oil over medium heat until just shimmering.
Add bread crumbs and cook, stirring frequently.
Cook until deep golden brown, 3 to 4 minutes.
Add all spices and garlic, cook until fragrant, 30 seconds.
Stir in tomatoes and vinegar; remove from heat.
Finalize
3
Combine chickpeas and broth in the pressure cooker pot .
Stir bread mixture and spinach into chickpeas.
Simmer, stirring occasionally until the mixture is thick. Approximately 5 to 10 minutes.
Drizzle top with olive oil. Cover and let stand for 5 minutes.
Season with salt and extra vinegar to taste.
Transfer to a serving bowl and serve with bread.