The origins of chashu pork can be traced back to China, where it is known as Char Siu. The technique of roasting or braising pork and flavoring it with a sweet and savory sauce has been a part of Chinese cuisine for centuries. Chinese immigrants brought their culinary traditions to Japan, including the concept of Char Siu.
Prep Time30 minsCook Time1 hrTotal Time1 hr 30 mins
Ingredients
500
g
pork belly
(skin removed)
Braise
⅓
cup
sake
(or shaoxing wine)
...aromatics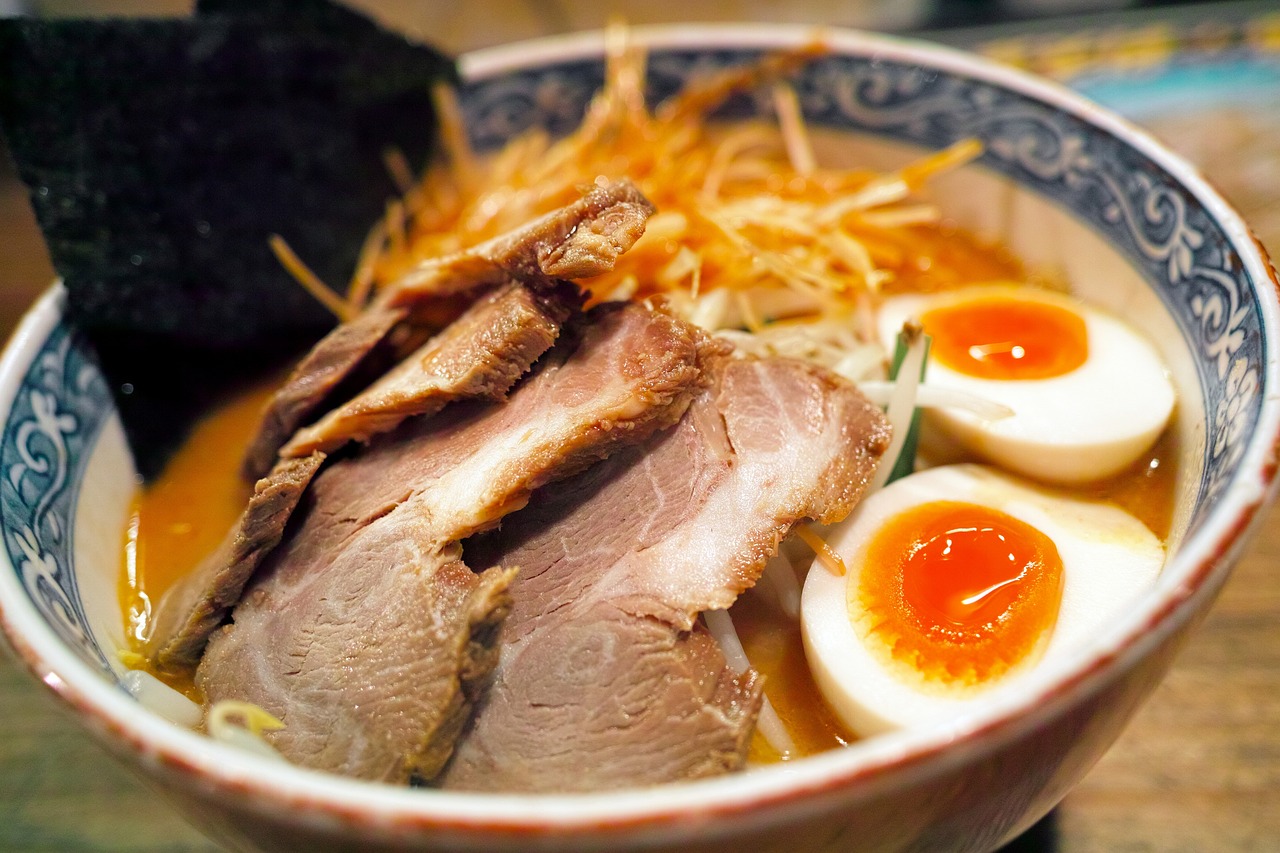 The term "Chashu" is derived from the Cantonese term "Char Siu," which translates to "fork roast" or "fork burn" in English. This refers to the traditional method of cooking the pork by skewering it on long forks and roasting it over an open fire or in a special oven.
The exact origins of Chashu pork are unclear, but it is believed to have originated in southern China, particularly in the Guangdong province. It has been a staple in Cantonese cuisine for centuries, with its roots dating back to ancient cooking methods and preservation techniques.
Outcome of this recipe is used as topping for the tonkotsu ramen. Recipe is inspired by this site.
Directions
Sear
1
This step is optional, not applicable if you go from frozen.
2
Sear the meat on all sides in the same pan where you will braise.
Braise
3
Later on I will also include pressure cooking method here.
4
Place all braise and aromatic ingredients in to the pot and deglaze it.
Heat up over medium heat and dissolve.
Cover and achieve light simmer (level 2 on my induction),
Cook for approximately hour or until internal temperature reaches 200F.
Storing
5
Place meat in to the container and refrigerate.
Strain braising liquid, reserve it as marinating liquid for ajitsuke tamago.
Plating
6
Once meat has chilled slice it and sear on the pan to reheat and crisp up.
Serve on top of the ramen soup as topping or alongside any other dish.