The technique of marinating soft-boiled eggs in a soy-based sauce is believed to have originated in the 1960s or 1970s. The exact person or establishment responsible for its creation is unclear. However, it is likely that ramen chefs and enthusiasts experimented with different ways to enhance the ramen experience by adding additional flavors and textures to their bowls.
The name "Ajitsuke Tamago" translates to "seasoned egg" in Japanese, highlighting the marinating process that imparts flavor to the eggs. The traditional marinade for Ajitsuke Tamago consists of soy sauce, mirin (a sweet rice wine), and sometimes a bit of sugar or other seasonings to create a balanced and savory taste.
Outcome of this recipe is used as topping for the tonkotsu ramen.
Prep Time30 minsCook Time1 minTotal Time31 mins
Ingredients
4
soft boiled eggs
(6minutes)
Marinade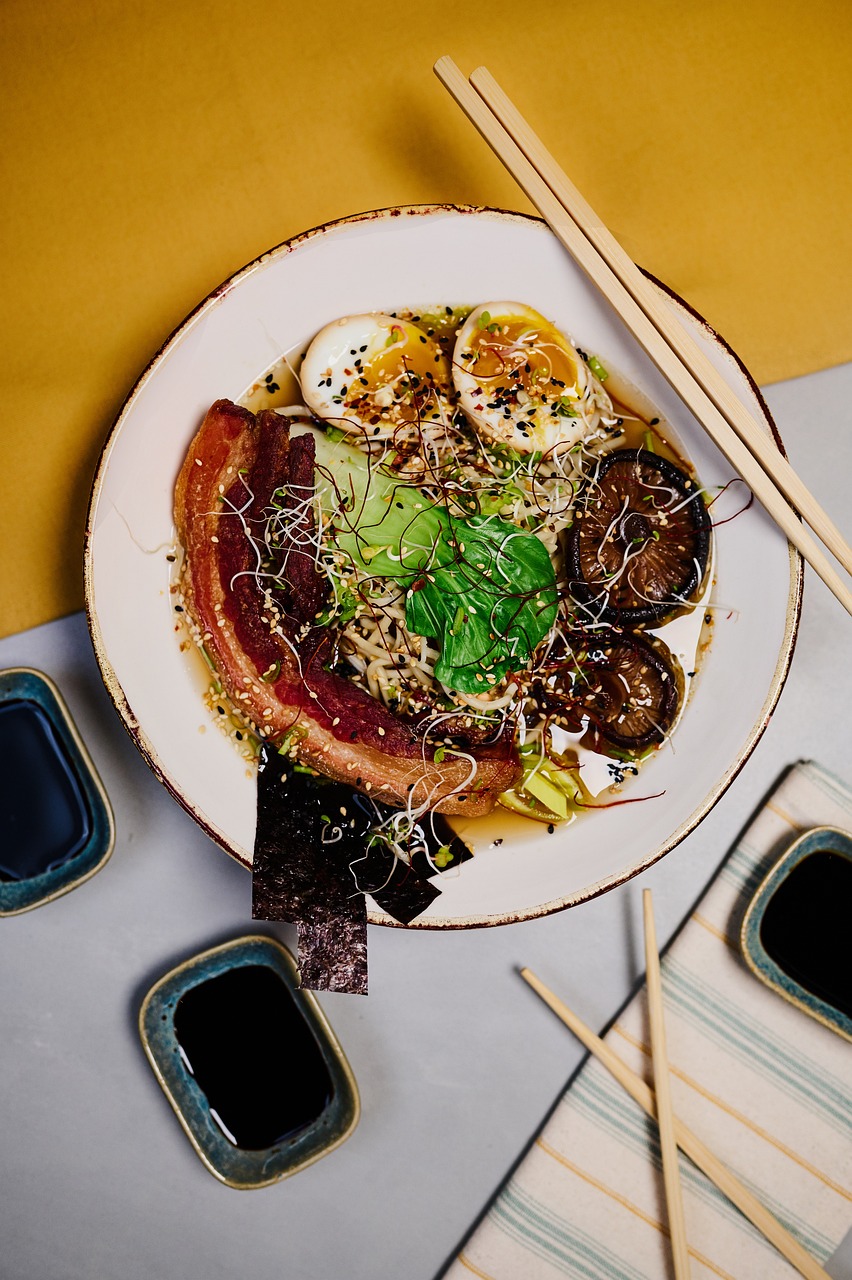 Directions
Cooking eggs
1
Standard method

Poke hole in to the bottom of the egg.
Place eggs into hard simmering water.
For first 2 minutes move eggs around in water.
Cook for 6 minutes in total.
Remove from water and cool rapidly for 5 minutes.
2
Pressure-cooking method

Optionally eggs can be cooked in pressure for 5 minutes on 20kpa.
Eggs will be super easy to peel.
Add one cup water and use metal trivet on to which you place eggs.
Marinate
3
Instead of creating a marinade you can use spare braising liquid from chasu pork.
4
Mix all ingredients and place peeled eggs in to the liquid.
Marinate for 1-3 days.