Prep Time20 minsCook Time3 hrsTotal Time3 hrs 20 mins
The key to the successful duck leg confit recipe is hidden in the fat. How old your duck fat is, meaning how many times have you used for confit, defines how well flavored your duck leg confit will be.
If you don't have duck fat at all use the butter. It's common way how to build your duck fat base. Each cook will produce newly rendered duck fat and you will have more and more of it eventually butter will be completely subsided.
Ingredients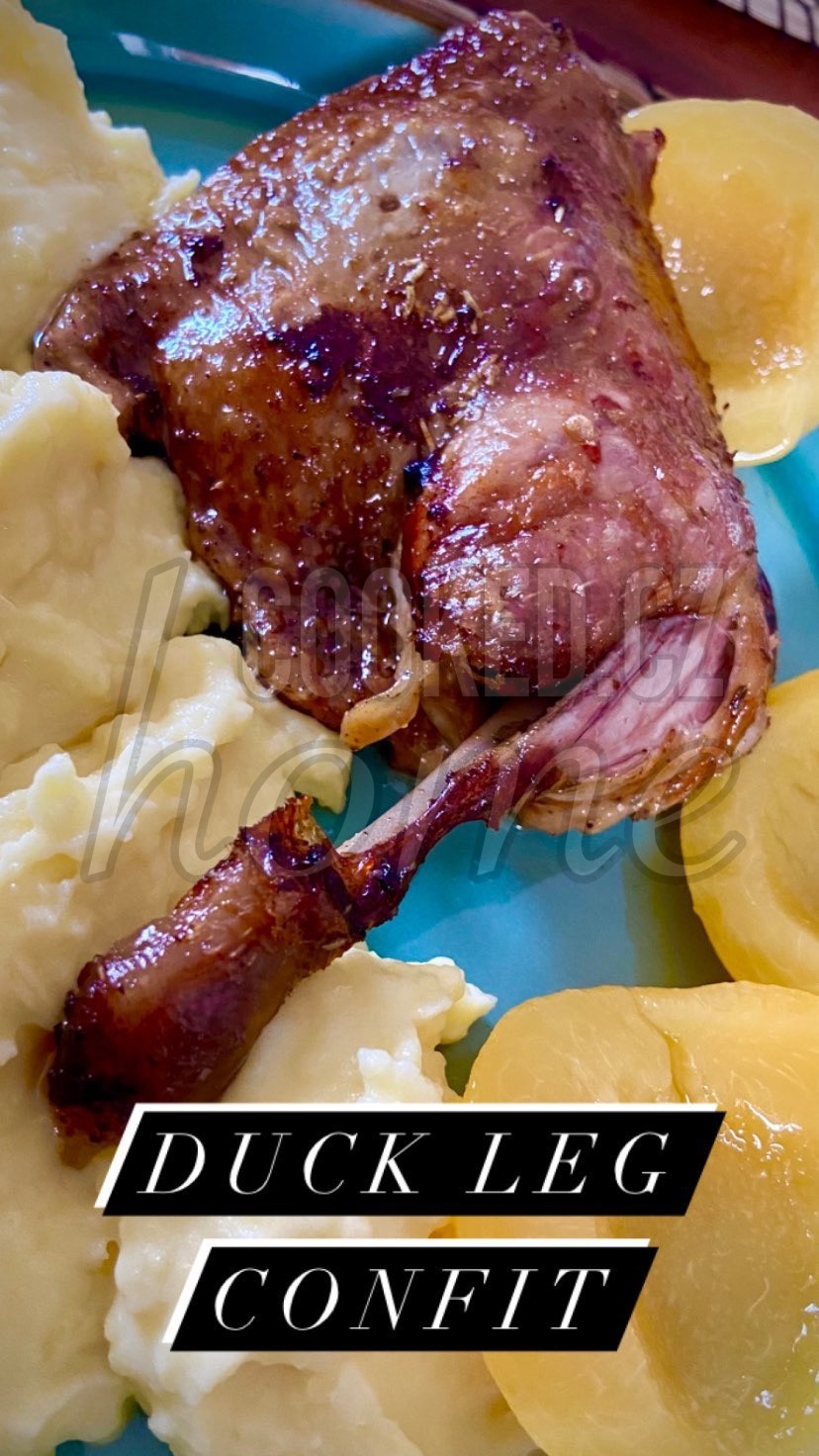 Directions
Prepare
1
Pat dry your legs and make dense slices all over the skin, as much as you can, to enable fat rendering.
Salt the skin, to help to draw the moisture away from skin during cooking.
Apply the Provence herbs, salt and pepper to the bottom side of the meat.
Submerge
2
Place fresh herbs on bottom of your cast iron skillet or some other baking dish.
Place the meat on the herbs, skin facing upwards.
Pour all the duck fat in to the pan. Legs should be submerged from 3/4ths.
Confit
3
Set temperature on 140C on convection and place your duck legs in for 3 hours.
Occasionally pour fat on the legs.
Serve